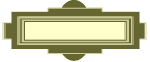 She glares and growls she's never shy

She also spits as she runs on by 

She climbs the stair and hisses with glee

And scares everyone but me

I even saw her hiss at the litter box

How do I solve a problem like Amelia

How do I hold her long enough to let me love her 

How do I find a word that means Amelia

It's still a mystery to me if she can purr

Many a thing you know I'd like to tell her

Many a thing I wish she'd understand

But how do I make her sit and stay

And pay attention to me or obey

How do I keep her from biting at my hand

How do I solve a problem like Amelia

How do I hold her still so I can love her

How do I find a word that means Amelia

Forget patient reaction, Amelia drives me to distraction

She'd exasperate the best

Drive Job to complete bed rest

She'll outsmart the smart and put thinkers to the test

Will I ever solve a problem like Amelia

    She's a riddle, she is wild

    She's a Jeckyl and a Hyde 

    She's a challenge 

    She's a mystery

    She's a CAT!

Oh how do I solve a problem like Amelia

How do I hold her long enough to love her

How do I find a word that means Amelia

I just want cuddle and feel her fur

I won't give up, I'll win her over 

Just as soon as she will let me hold her 

I dream of the day that she will purr in my ear

Until then I'll keep the bandaids near

Keep the number of the doctor close in case I need a shot

How do I solve a problem like Amelia?

How could I give up I'll just bear it and grin

How do you find a word that means Amelia

I'll wait and wait until the day she finally gives in

Toby doesn't know which way to turn 

It's not something easy for him to learn   

You see he is head over heels with her in love 

Yet all she gives him is a cuff and a shove

She's a chore She's a diamond in the rough

Oh how do I solve a problem like Amelia

How do I let her know that I would miss her 

How do I find a word that means Amelia

She's here, she's there, 

                  she just swat Toby in the kisser

Amelia doesn't want another female unless its clay

How do I solve a problem like Amelia

How can I make her love her sister so sweet  

How do I find a word that means Amelia

Bonnie please come out from under that bed sheet

How do I solve a problem like Amelia

How do I convince her to sit upon my lap 

How do I find a word that means Amelia

A handful indeed, defiantly in need, she's always in a flap

Let me introduce you to Amelia the cat. She is a 10 year old long haired beauty who spent the first 9 years of her life being abused and the last year in a small cage at the Humane Society. She more often than not remained in her cage and wouldn' t allow anyone near her. Her only means of communication was to growl. To my knowledge she had never played or been cuddled. She was just such a sad girl and although I went to get a kitten, I couldn't leave her in that place. I brought her to share my home with my two other cats Toby and Bonnie, ten year old siblings. 

To say it has been interesting is an understatement. 

I am keeping a journal of Amelia's journey (with apologies to Rogers and Hammerstein) because I want people to know how fulfilling it is to give an older cat a chance. Amelia is a challenge every day but I can see little by little she is adjusting and understanding that the world isn' t such a bad place afterall.  A kitten is lots of fun and might be with me for longer than I anticipate Amelia will be but Amelia deserves some happiness too. Besides we never really know how long any of us will be around. She takes little steps and sometimes she takes two steps forward and one step back but we are getting there. Her progress makes me so happy I chose her to share my life. Not all older cats present challenges like this. Amelia is the extreme but I hope her story will encourage you to consider an elder kitty the next time you feel the need to open your home to another pet

I have no doubt that one day she will show her appreciation by purring in my ear

That's how I plan to solve the problem of Amelia

PLEASE CONSIDER ADOPTING A SENIOR PET

Shelters are filled with senior pets who will make wonderful companions if they are given the opportunity. Many belonged to elderly people who have passed on but didn't make plans for them They would appreciate a home so much and you will be amazed at the amount of satisfaction and joy you will reap along with eternal gratitude from your new adoptee. 

With the veterinarian care, technology and knowledge available now the life expectancy for elderly cats and dogs has grown immensly

Many are living into their late teens and twenties so please don't let age be a factor when you go to adopt. 



PLEASE HELP TO SPREAD THE WORD ABOUT ADOPTING ELDER PETS

BOOKMARK THIS PAGE TO COME BACK FOR UPDATES ON AMELIA'S PROGRESS


The reason for this webpage is to raise awareness of senior pets

Please consider an older pet 

This article is copyright material. The article in its entirety, portions of the article, or pictures included herein can not be published, reprinted or duplicated in any manner without the express permission of the author.

I AM THRILLED TO REPORT THE READERS OF THRIFTYFUN.COM HAVE VOTED AMELIA' S STORY AS THE WINNER FOR THEIR OCTOBER PET CONTEST 

THIS IS A WONDERFUL SITE WITH INFORMATION ON JUST ABOUT ANYTHING INCLUDING HOW TO SAVE MONEY IF YOU NEED TO PINCH PENNIES 

THEY HAVE A PET SECTION WHERE YOU CAN ASK FOR HELP OR RESPOND TO A QUESTION SOMEONE ELSE HAS POSTED AND YOU CAN ALSO ENTER YOUR PETS FOR ONE OF THEIR WEEKLY CONTESTS AND WIN MONEY 

THIS IS A WIN WIN SITE


CLICK ON THE STAR TO CHECK OUT AMELIA AT THRIFTY FUN


                                    FEBRUARY 8, 2010

WE ARE CELEBRATING OUR FIRST ANNIVERSARY

It is Amelia's first anniversary with me! Wow!!!!  

I can remember how upset I was when I first saw her in the cage at the Humane Society. I have never seen such a miserable looking cat in my life. When I asked about her the guy at the Humane Society say she was a "mouthy, awful cat and nobody wants her" I almost cried right in front of him. No wonder she was so miserable. 

That was probably what made me decide to bring her home the next day.

We sure have come a long way. The road was pretty rocky for the first little while and I decided after a month I had made the wrong decision. I didn't think Amelia would ever be happy in our home. I was all prepared to find her a new home. Then someone I know who is in cat rescue mentioned that it took her over a year before she saw any noticable changes in one of her rescues. 

That made me realize that I was placing too many expectations on Amelia's progress. It took her 10 years to get the way she was so she wasn't going to change in a month or even two or three. With a lot of support from others, who had been through this before, we managed to survive and have progressed beautifully.

To my delight Amelia has finally started to play. She didn't know what playing was and when I tried to roll or throw something for her to chase she just stood there looking at me. As time went on I could see she wanted to play but wasn't quite sure how it was done and was awkward in the attempt. 

About two months ago I heard a thunderous racket coming from my upstairs bedrooms. It sounded like someone was coming through the floor. I went up to see what it was to discover Amelia running around! I have 3 bedrooms on the second floor and she was running in and out of them like her tail was on fire. Well her tail wasn't on fire but her spirit was. Toby and Bonnie were downstairs with me and she was having a good time all by herself just running 

She would rear herself up, throw her head back and charge, not unlike a stallion horse. I realized that was Amelias way of celebrating the freedom she now had. No more cages for her and I think she knew it.

Sometime while I sit at the computer she will come running in and out of the room. That is her way of letting me know she wants me to play with her. Toby got in on the fun eventually. He would chase her and almost in mid air both of them would come to a screetching halt, turn around, change direction and it was then Amelia's turn to chase Toby. 

It has been so rewarding to see the changes come over her. The growling for the most part has stopped. She lets me pick her up but has to be in the mood for that. Even then, she growls a little as I hold her while she purrs at the same time. The best thing is that Amelia now sleeps with me at night and I have the privilege of going to sleep with the sound of her purring in my ear.

When I went to get another cat I wanted a kitten which I could train to be a lap cat like Bijou was. Well I didn't end up with a kitten and I didn't end up with a lap cat. I ended up with Amelia and it has been a treat to see her develop. Who knows, maybe for our second anniversary I can report that she has finally become a lap cat.

There are still some changes I would like to see take place but even if progress stops now, I will be pleased with how well Amelia adjusted. 

So, now after a year, I am glad I didn't give up, Amelia is glad I didn't give up, Toby is glad I didn't give up and Bonnie...... .....well she is keeping her feelings to herself.

Incidentally while I am typing this Toby chased Amelia and Amelia chased Toby and both seemed to know exactly what they were doing. What else? 

They were playing :) That's about the best anniversary gift anyone could want.

Bonnie gets the brunt of her distain

It's a trial that is driving her insane 

They won't soon be close I fear

If she could she'd make her disappear

I regret that after a fairly short illness, despite all efforts 

I lost Amelia in July 2012. 

I only had her for 3 years and I don't regret one day. She was a real character who brought a lot of joy into my life and I will miss her dearly and so will Toby who has been wandering around looking for her

Rest In Peace My Beautiful Girl

Click Picture For Amelia's Memorial Page